Our laboratory and Customer Service department are closed November 22-25 for Thanksgiving. Tests will not be processed nor will results be posted over the long weekend. We wish you a very safe holiday!
America's #1 paternity test brand.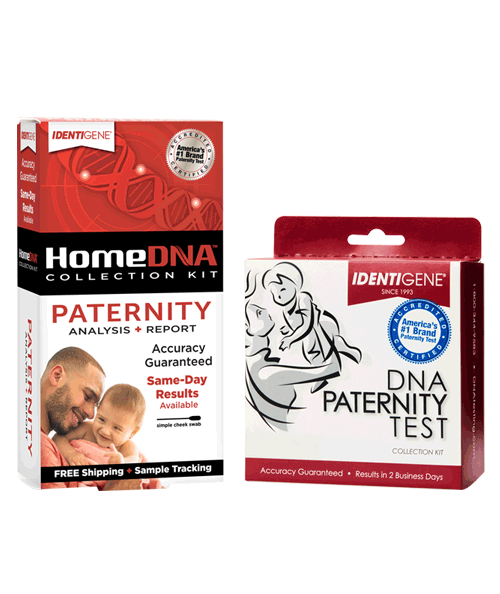 IDENTIGENE is part of HomeDNA, a suite of high-quality genetic tests. With decades of experience and over 20,000 locations nationwide, it's easy to see why IDENTIGENE is America's #1 paternity test brand. Get the kit, and see for yourself why so many people choose IDENTIGENE for DNA paternity testing.

Get the paternity test kit at CVS, Rite Aid, or Walmart.

Get results online in 2 business days.
The IDENTIGENE
paternity test

experience.

IDENTIGENE takes great care for each and every customer, but don't just take our word for it. Watch videos and see reviews from real IDENTIGENE customers.
Get court-admissible results.
We use the same accurate process whether you are undergoing DNA testing for peace of mind or need your results for legal reasons. The only difference between the two is a legal test requires that samples are verified and collected by a third party.