Laboratory Accreditations and Standards
Our DNA testing laboratory participates in several proficiency and accreditation programs to ensure the highest degree of quality available in the industry. The lab undergoes regular voluntary evaluations by independent auditors to ensure that your paternity test and all other DNA test results comply with accepted standards and practices. We employ system controls and checks and balances to provide accurate results each time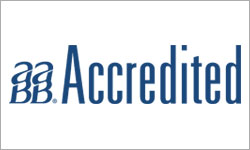 AABB
Relationship and Paternity DNA Testing. AABB laboratory accreditation applies only to relationship or paternity test cases where the participant identity and collection of samples is verified by an independent third party via chain-of-custody documentation, making the case legally admissible in court. View our
AABB accreditation certificate.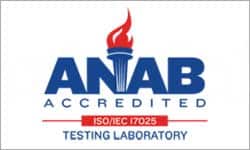 ANAB
ANAB is an international laboratory accreditation organization and is signatory of the IAF and IAAC multilateral cooperative arrangements (MLAs). Through the IAF, ILAC, IAAC, and APLAC MRAs/MLAs and the Multilateral Cooperative Accreditation Arrangement, ANAB cooperates with other accreditation bodies around the world ensuring that accredited certificates are recognized nationally and internationally. ISO/IEC 17025 is the international standard set for ensuring the technical competency of laboratories and covers every aspect of laboratory management including, sample preparation, analytical testing proficiency, record keeping and reports. View our
ANAB ISO certificate
.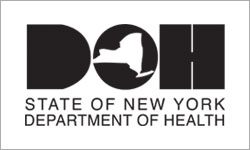 New York State Department of Health (NYSDOH)
Relationship and DNA Paternity Testing. The New York State accreditation includes paternity and relationship DNA testing services. New York residents may purchase the
HomeDNA Paternity Test Kit for New York residents
. Paternity testing in New York requires physician authorization and specimen collection under chain-of-custody. View our
NYSDOH certificate.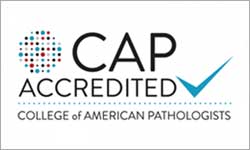 College of American Pathologists (CAP)
The CAP Laboratory Accreditation Program is recognized by the federal government as being equal to or more stringent that the government's own laboratory inspection program. View our
CAP accreditation certificate.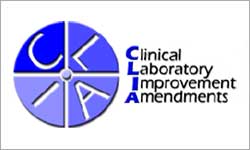 Clinical Laboratory Improvement Amendments (CLIA)
CLIA regulates all laboratory testing (except research) performed on humans in the U.S. These stringent requirements provide clients with confidence in the quality and reliability of laboratory results. View our
CLIA accreditation certificate.
ISO 9001
DDC is assessed by three different and independent accrediting organizations, using technical experts in the field, to the ISO/IEC 17025 international standards for the technical competence of calibration and testing labs. In meeting the strict ISO/IEC 17025 standards, the DDC quality management system is also in compliance with the ISO-9001:2000 requirements.
Other Quality Standards
Our DNA Testing Center undergoes regular evaluations by independent auditors to ensure that all our DNA test results comply with accepted standards and practices. In addition to laboratory accreditations for DNA paternity testing and clinical testing, DDC also participates in other programs designed to improve standards and practices among laboratories and businesses.