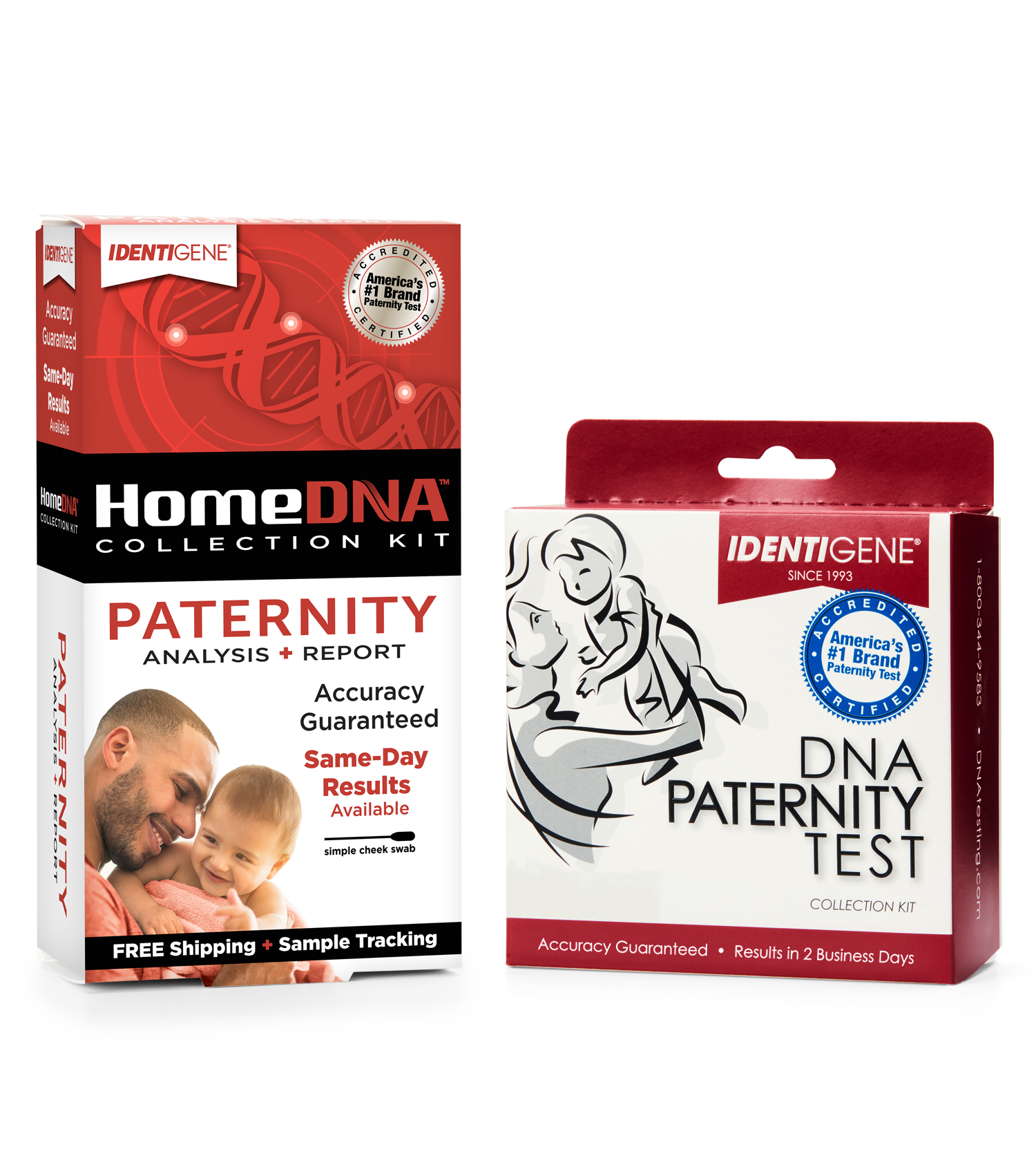 HomeDNA Paternity Test Collection Kit
Easy to use | Accurate | 2-Day Results once Samples Arrive at the Lab
Three ways to get the kit Collecting in New York?
Click here

The HomeDNA Paternity Test Kit provides fast, accurate and confidential DNA paternity test results in just two (2) business days, once samples arrive at our lab. HomeDNA is the accurate and affordable answer you need, without weeks of waiting.
Please note that
an additional $139 lab fee is required to process this test in the lab.
Ours is a highly-accredited DNA testing laboratory. When using the kit for legal purposes (such as child support or child custody), testing requires a witnessed sample collection. Call our Client Support Team at 888-404-4363 (M-F, 8:30 AM to 5:30 PM Eastern Time) for detailed instructions or if you have other questions.
Please note this item is NOT for New York Residents. If you live in New York, please contact us at the number above.
The HomeDNA Paternity Test Kit contains everything you need:
Instructions
Cheek swabs for alleged father, child, and mother. (Mother is not required but her participation can strengthen results under certain circumstances.)
Postage-paid envelope to mail samples to the laboratory
Consent and payment form (for faster processing, use the online test registration at DNAtesting.com after you purchase your kit)