Prince's sudden death created ripples of shock around the world, and tributes continue pouring in. After the initial period of mourning, a new story has taken over the headlines: Who will claim a portion of his $300 million estate? DNA testing may hold the answers.
Have you noticed how long-lost 'relatives' suddenly appear whenever a famous person passes away? They seem to be especially numerous when there isn't a will and no clear heir in the picture. Here's a quick look at this case as well as other famous paternity testing battles.
How does Paternity Testing Work with a Deceased Person like Prince?
Prince's body was cremated, but only after a thorough autopsy was conducted. During most autopsies, blood samples are collected on a filter-paper blood card, in case DNA is needed later on. With proper authorization, the DNA profile from the blood sample of the deceased can then be tested against the cheek-swab DNA samples of the living.
Who is Requesting a DNA Test with Prince?
The first request for paternity testing came from a 39-year-old man named Carlin Q. Williams, who is serving time in Colorado for firearms possession. Williams' mother claims she had unprotected sex with Prince in 1976, when the singer was just 18 years old.
But Williams' claim is only the beginning. Since then, 700 people have claimed to be Prince's half-siblings. Only a DNA test will be able to prove if any of the claims have merit: This scientific methodology is completely impartial, the science is sound, and results of a legal paternity test are accepted by the court system.
 Claimants only have four months to prove their cases. If none of the paternity testing or half-sibling DNA test results shows a biological relationship, then Prince's fortune goes to his surviving siblings.
Other Recent Celebrity Paternity Testing Cases
There are near-constant paternity testing 'scandals' in the news involving living celebrities, but not nearly as many posthumous ones. This is simply because, until very recently, the DNA test technology didn't exist to help prove relationships with the deceased. Here are a couple of the most famous ones.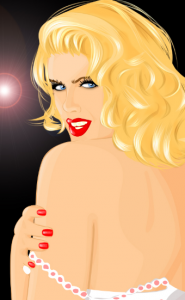 Anna Nicole Smith
Anna Nicole's tragic 2007 death made headlines for months. She had just given birth to an infant daughter and revised the birth certificate to list her partner, Howard K. Stern, as the father. However, when she passed away, several men came forward claiming to be the real biological father of little Dannielynn. However, a DNA test proved who the real father was: Larry Birkhead, Smith's former boyfriend. He was given sole custody of the child, who is now 10 years old.
Michael Jackson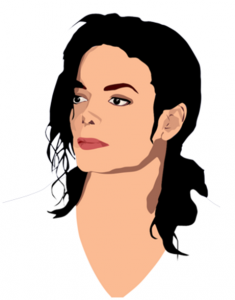 It has long been speculated that Michael Jackson was not the biological father of his three children, but there was no reason to do paternity testing while he was alive. Following his death, his family filed a wrongful-death suit and asked the judge to exclude any evidence relating to the paternity of the children. This small act tacitly confirmed that he may not be the biological father of his children, but any DNA results that may exist have not been made public.
The Bottom Line
Paternity testing is always simplest when all participants are living, but there are definitely methods that can be used when the possible father is deceased or otherwise unavailable for testing. Sadly, the Prince DNA test fiasco seems nothing more than a money-grab. But for most people, the need to know their biological roots is the principle reason for wanting to confirm their connections and to strengthen their family tree.
---
Follow us on Facebook and Twitter! If you have questions about paternity tests or other DNA testing services, please contact our  Client Support Center at 888-404-4363, Mon-Fri  from 9 AM to 6 PM Eastern Time. Our friendly, expert representatives are ready and happy to help. Get answers anytime by visiting our Help Center. 
---
Sources
"Inmate Claims to Be Prince's Son, Requests DNA Test – Inside Edition."Inside Edition. Inside Edition, Inc., 11 May 2016. Web. 23 May 2016. <http://www.insideedition.com/headlines/16327-inmate-claims-to-be-princes-son-requests-dna-test>.
Kessler, Robert. "The 6 Biggest Celebrity Paternity Scandals." The 6 Biggest Celebrity Paternity Scandals. Yahoo News, 8 Mar. 2016. Web. 23 May 2016. <http://www.yahoo.com/celebrity/the-6-biggest-celebrity-paternity-scandals-1381454194122806.html>.
"Prince Net Worth." TheRichest Prince Net Worth Comments. TheRichest.com, n.d. Web. 23 May 2016. <http://www.therichest.com/celebnetworth/celeb/musician/prince-net-worth/>.
Thompson, Avery. "Prince: Singer Cremated Immediately After Autopsy."Hollywood Life. PMC, 23 Apr. 2016. Web. 23 May 2016. <http://hollywoodlife.com/2016/04/23/prince-cremated-after-autopsy-completed-death/>.