Like us, celebrities can find themselves in a position where they must take a paternity test. In their case the reasons are often to discredit rumors or to confirm their parental rights.
Sensational stories about celebrities caught up in paternity suits often surface in the news but soon disappear, whether or not they have reached a resolution. And while most famous paternity cases are instances of paternity fraud, sometimes the DNA test results can surprise us.
Here are 10 famous paternity cases you might have missed . . .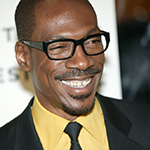 Eddie Murphy
Following his divorce in 2006, film star Eddie Murphy started dating former Spice Girl, Melanie Brown. Shortly thereafter, Brown revealed that she was pregnant and named Eddie Murphy as the father. Eddie refused to acknowledge paternity until a 2007 DNA test proved he was, in fact, the father. Following the paternity test, Eddie did not show interest in having a relationship with their daughter, Iris, and has not been in contact.
Kourtney Kardashian
After taking a break with longtime boyfriend Scott Disick in 2008, Kourtney Kardashian had a fling with male model, Michael Girgenti. Nine months later, Kourtney gave birth to her son, Mason. In 2013 Michael filed a lawsuit to claim custody of Mason, but paternity tests results confirmed he was not the father.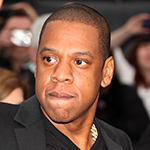 Jay Z
In early 2015, Jay Z was making waves in the news regarding paternity claims from Rymir Satterthwaite, his alleged son. In hopes of getting Jay Z to submit to a paternity test, Satterthwaite filed a suit. However, Jay Z has not yet taken a DNA test and the suit is now being settled out of court.The family of Rymir Satterthwaite reportedly wants the case to be over and would accept a settlement to pay for legal fees and medical costs.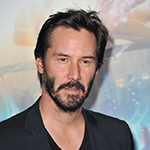 Keanu Reeves
Celebrities are no strangers to adoring fans, but sometimes adoration can take form as obsession with annoying-if not devastating-consequences. Such was the case with Matrix star Keanu Reeves in 2009 when fan, Karen Sala, accused him of fathering not one-but four-of her children.
Sala took Keanu to court asking for $150,000 a month for child support and an measly $3 million a month for spousal support. She is reported to have claimed the superstar 'used hypnosis and disguised himself as her ex-husband to impregnate her' (Us Weekly). Following a DNA test, it was confirmed that Keanu was not the father and the suit was thrown out of court. Keanu Reeves recalls the suit stating, 'It was horrible.'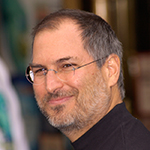 Steve Jobs
In 1978, before he made a name for himself as the face of innovative technology, Steve Jobs' high school girlfriend, Chris-Ann Brennan, became pregnant. After Brennan gave birth to her daughter, Lisa Nicole Brennan-Jobs, Steve Jobs denied paternity for two years, claiming he was infertile-until a paternity test proved otherwise.
Although DNA tests confirmed he was the father, Jobs remained fairly uninvolved during Lisa's childhood. It wasn't until 1986 that Lisa met her father, after which time they began spending more time together.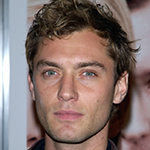 Jude Law
Jude Law got tangled up in a paternal controversy after a brief 2008 encounter with model Samantha Burke. This fling resulted in the birth of a baby girl and DNA tests proved that Law was the biological father. Law stated he would like to remain involved in the child's life but would not be pursuing a relationship with Burke.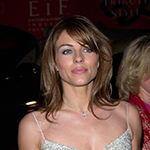 Elizabeth Hurley
Back in 2001, actress Elizabeth Hurley announced she was pregnant with multi-millionaire Steve Bing's child. Bing denied paternity (claiming Hurley had other affairs), but after DNA paternity tests confirmed he was the father, Bing has been nothing but supportive, providing a substantial portion of his fortune for child support.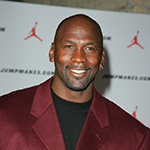 Michael Jordan
In 2013, Pamela Smith filed a paternity suit and demanded a DNA test from NBA all-star Michael Jordan. She claimed they met in the late 1980s and their encounter resulted in the birth of her son. However, a divorce-court filing contained evidence that the boy's biological father was Smith's ex-husband and the suit was eventually thrown out of court. Smith was forced to pay Jordan's legal fees for making false claims.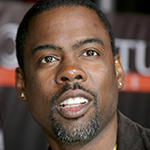 Chris Rock
Comedian Chris Rock was also a victim of false paternity claims. In 2007, former actress Kali Bowyer filed a paternity suit against Rock for money for her son's medical bills and child support. After DNA tests confirmed Rock was not the father, Bowyer continued to claim the results were inconclusive; however the suit has been thrown out of court due to the overwhelming evidence.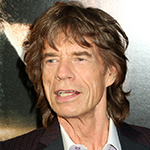 Mick Jagger
72-year-old rock legend Mick Jagger is known to have had a long list of affairs. In 1972, Jagger was pulled into a lengthy paternity suit with model Marsha Hunt. The court case lasted nine years until Jagger was finally forced to pay child support. Mick Jagger lost another paternity suit in 1999 with model Luciana Morad.
Fortunately, unlike celebrities, we can handle matters of paternity out of the public eye. Such testing is extremely personal and the results can be life-changing. To discover how to discreetly take a paternity test in your own home, learn more about the IDENTIGENE at-home paternity test kit.
We understand your privacy is important to you and all cases are kept strictly confidential. To join the discussion surrounding this article, leave a comment below or follow us on Facebook and Twitter.
---
Follow us on Facebook and Twitter! If you have questions about paternity tests or other DNA testing services, please contact our  Client Support Center at 888-404-4363, Mon-Fri  from 9 AM to 6 PM Eastern Time. Our friendly, expert representatives are ready and happy to help. Get answers anytime by visiting our Help Center. 
---
Sources
"27 Famous Cases Of Guys Forced To Take Paternity Tests – PopCrunch."PopCrunch. N.p., 30 July 2008. Web. 14 Aug. 2015.
Graves, David. "DNA Tests Prove Bing Is Father of Hurley's Baby." The Telegraph. Telegraph Media Group, 20 June 2002. Web. 14 Aug. 2015.
"Keanu Reeves: Paternity Suits Were "Horrible"" UsWeekly. N.p., 5 Apr. 2011. Web. 14 Aug. 2015.
"Paternity DNA Tests on Historical and Celebrity Figures." Home DNA Direct. N.p., n.d. Web. 14 Aug. 2015.
"Top 10 Music Paternity Cases." Oh No They Didn't! N.p., 9 Nov. 2011. Web. 14 Aug. 2015.
"Where's Maury? The Craziest Celebrity Paternity Tests Of All Time."Bossip. N.p., 3 July 2012. Web. 14 Aug. 2015.
Photos provided by:
Nata Sha
/
Shutterstock.com
landmarkmedia
/
Shutterstock.com
Featureflash
/
Shutterstock.com
carrie-nelson
/
Shutterstock.com
JStone
/
Shutterstock.com